Published by: Nancy-Landpack
Date: 2023-08-01
This customer is from Panama, he has very clear filling and packing requirements for his pet juice filling machine line, and finally, he purchased an automatic filling line, including a filling machine, a capping machine, and a labeling machine.
Customer inquiry:
The customer sent his inquiry to Alibaba first, and we talked about more details on Alibaba and WeChat.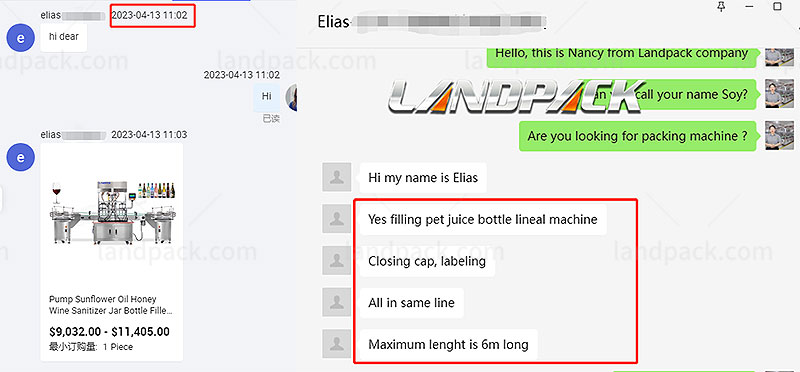 Customer-first stated his own needs:
1. Product name: pet juice
2. Required equipment: filling machine, closing cap machine, and labeling machine
3. Requirement: The whole line is linear in the same line, less than 6 meters
According to these requirements, we introduced a similar filling solution for the juice filling line to the customer, and then communicated more details about the juice features, filling range in one bottle, bottle type, cap type, production capacity in one hour, and other machine requirements, etc.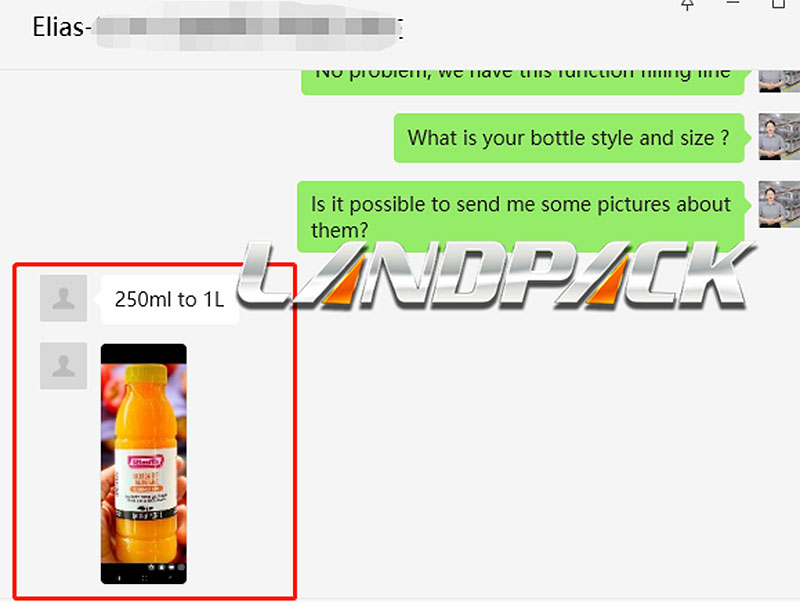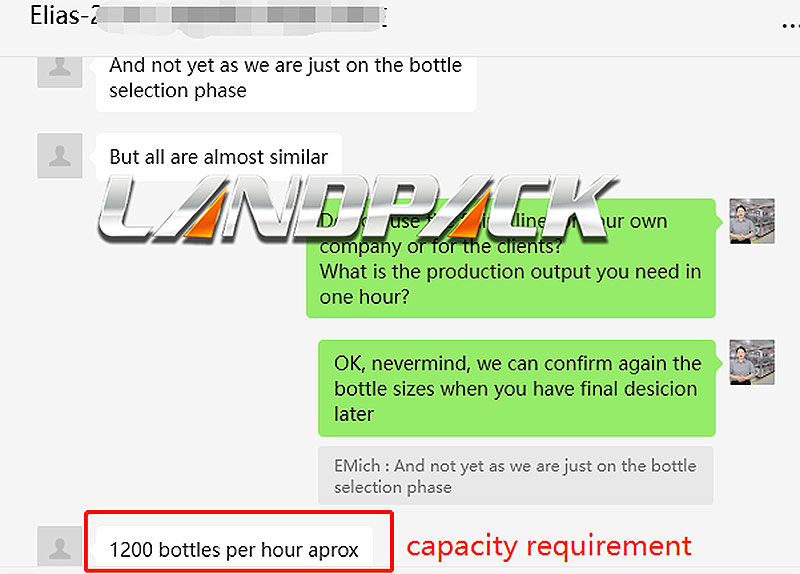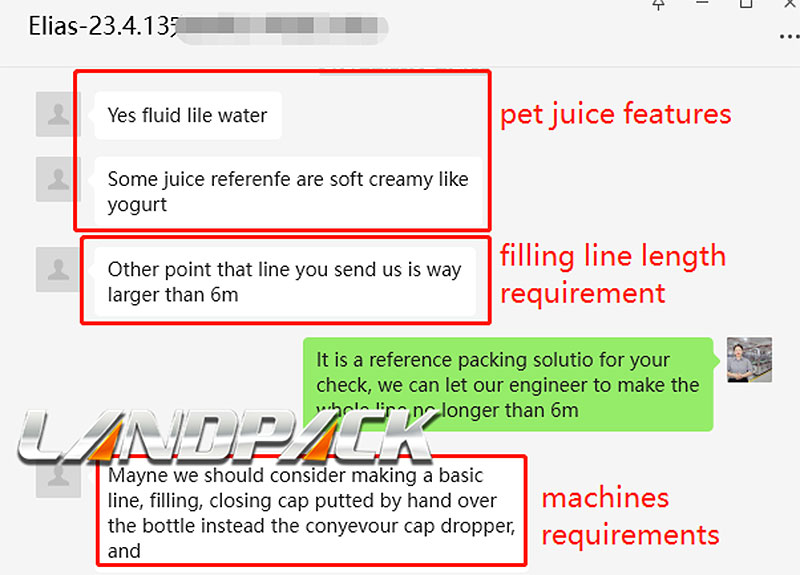 After our communication, we got the main points below:
1. Product name: pet juice
2. Product features: two types: pure like water and soft cream like yogurt without particles)
3. Filling range: 250ml-1000ml
4. Bottle and cap type: round bottle with a screw cap
5. Production capacity: 1200 bottles per hour
6. Line length requirement: the whole line is about 6 meters
Based on these requirements, our engineer made the detailed solution and drawing to the customer immediately, and then based on the drawing, we sent the detailed offer to the customer to check.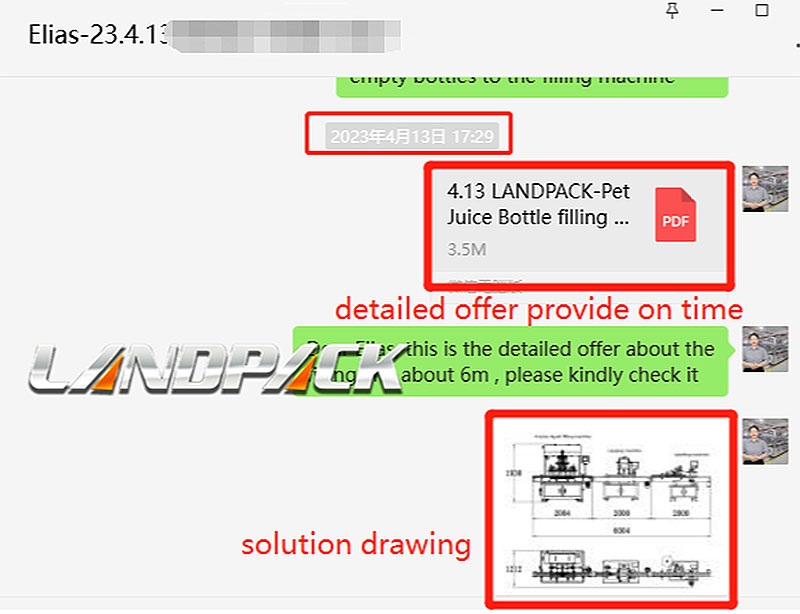 After checking our proposal and quotation, the customer was very satisfied but also suggested some changes. After communicating the customer's requirements, we changed the 4-head filling machine into a 6-head filling machine and labeling machine for shape bottles, and then added an air compressor in the new offer.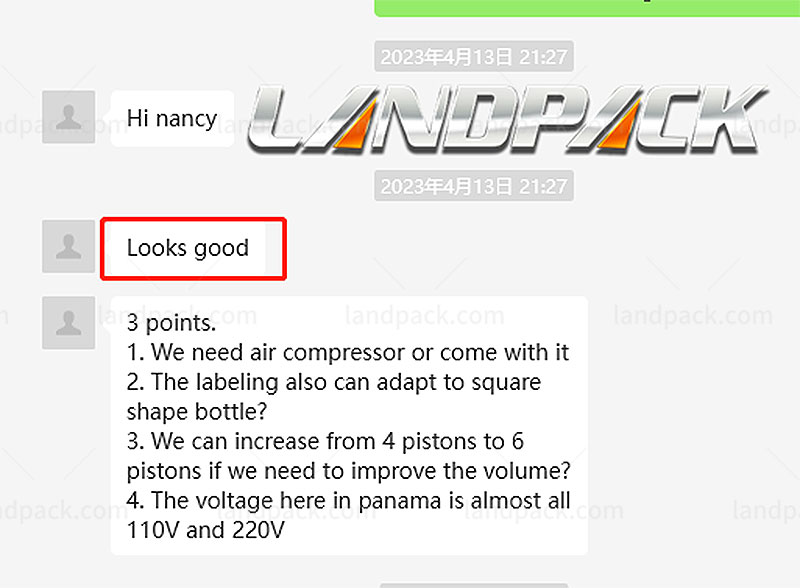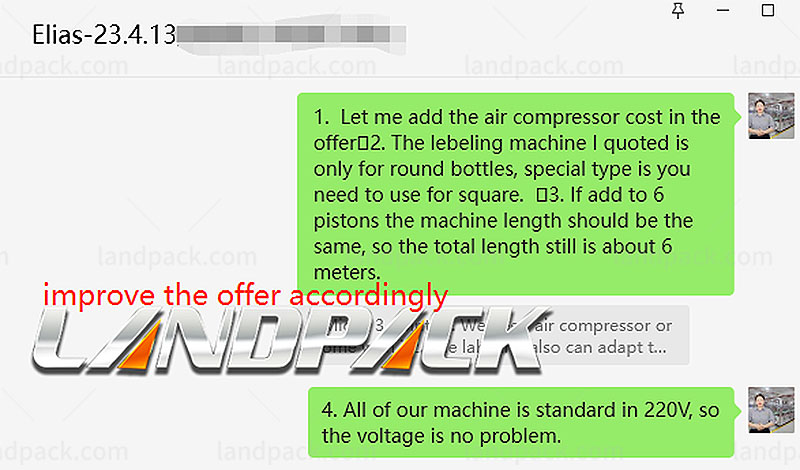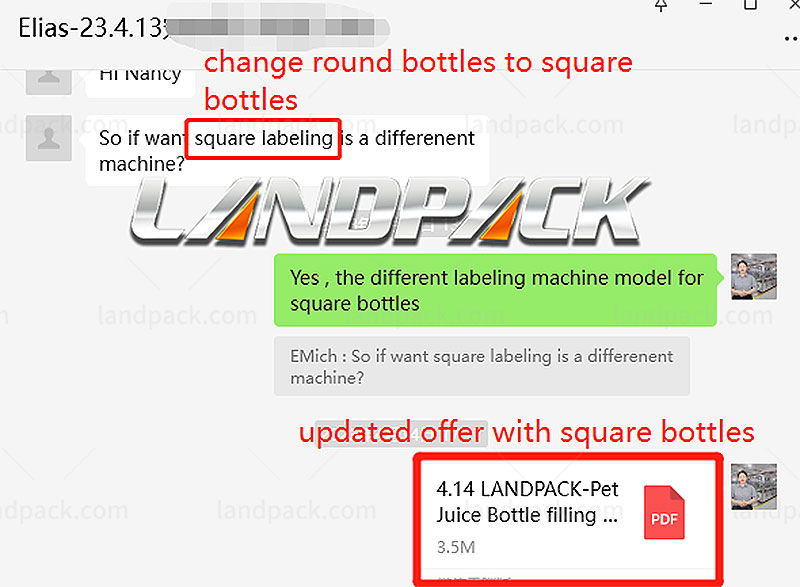 Finally, to follow up and confirm with the customer the bottle shape decision, he finally decided on the square-shaped bottles for their pet juice.
He decided to use transparent labels on one side because this kind of labeling and labeling methods require different labeling machines and configurations, so we later changed the new solution to the customer according to the customer's label characteristics.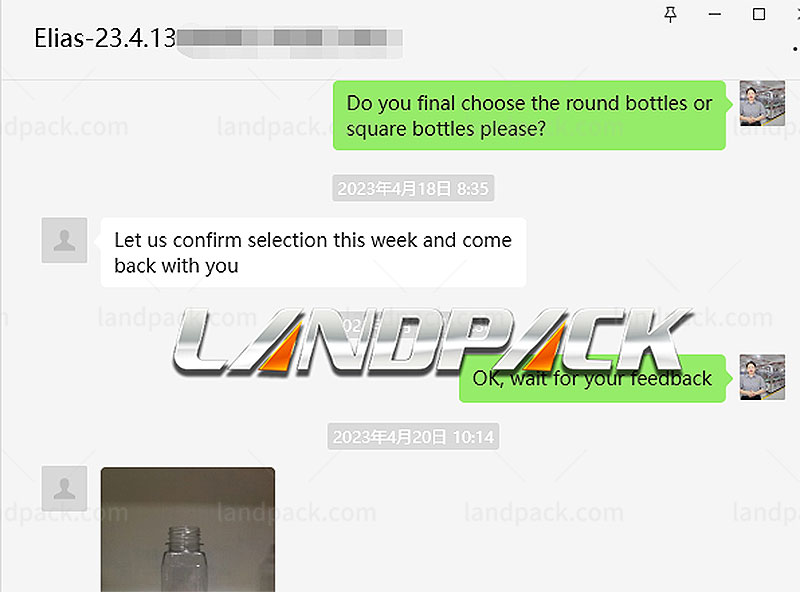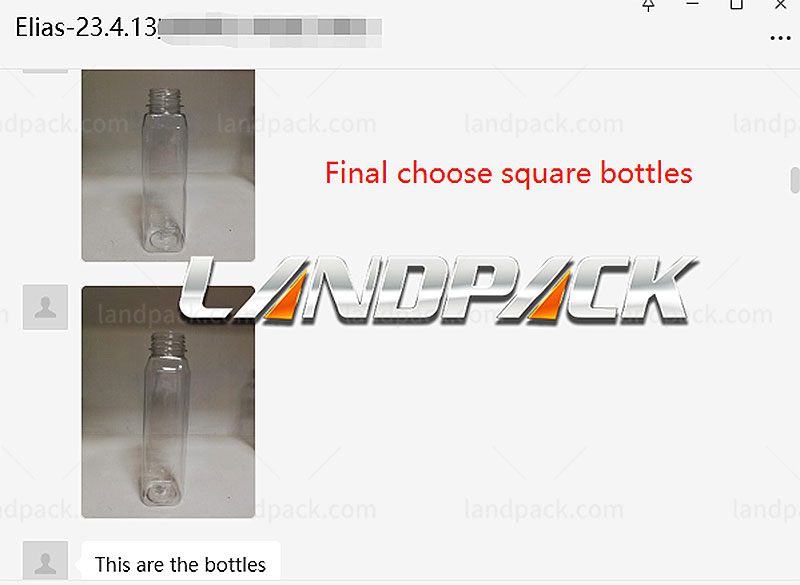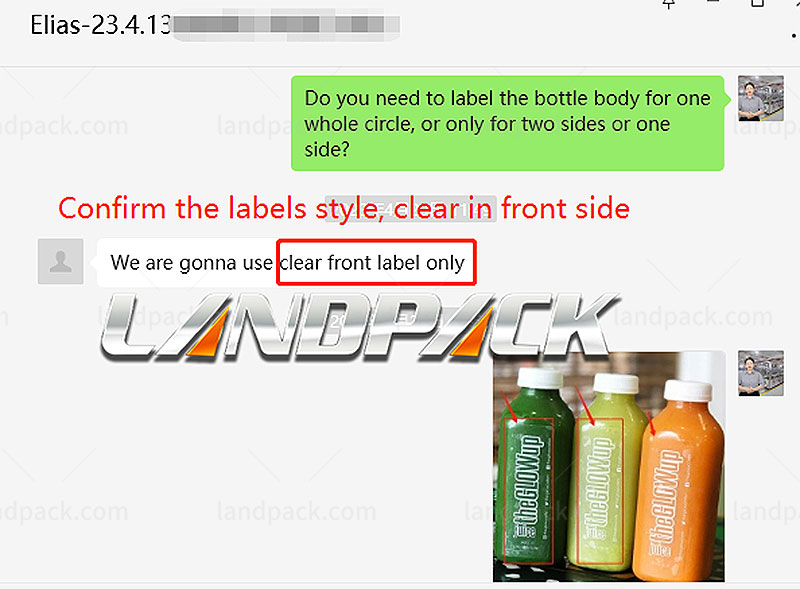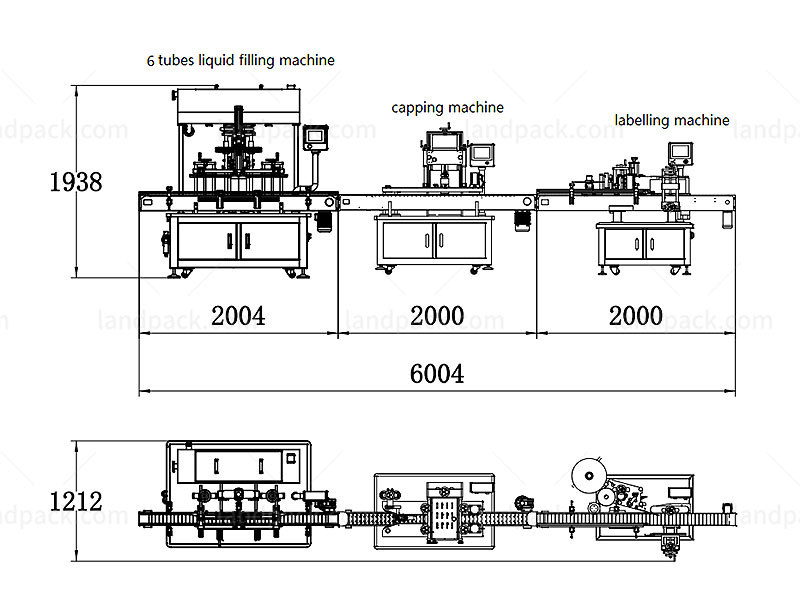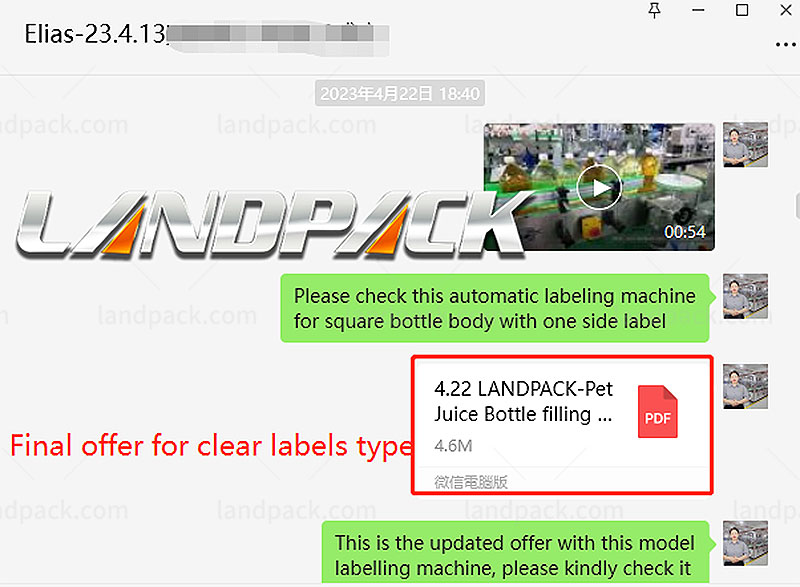 After the suitable and detailed solution, the customer is worried about the technical support after buying the machine from us.
We have a professional after-sales service team to help our customers when using and operating the machines online at first, and we will make a special talking group to support the after-sales service online to help solve any problems online.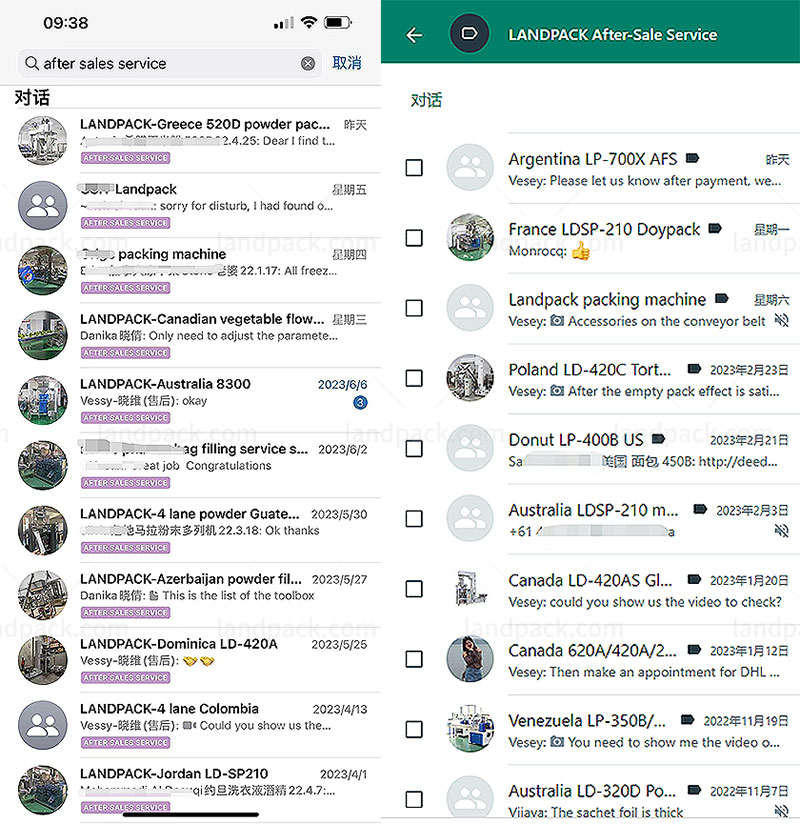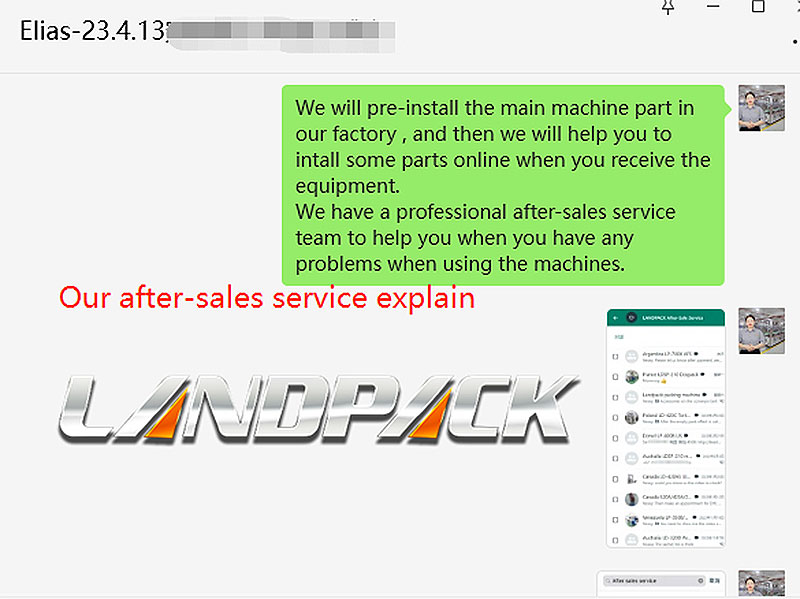 Customers recognized our after-sales service very much and expressed their desire to cooperate.
Then we made the PI, and the customer paid the deposit within 15 minutes after the invoice was issued, and sent us the bank slip.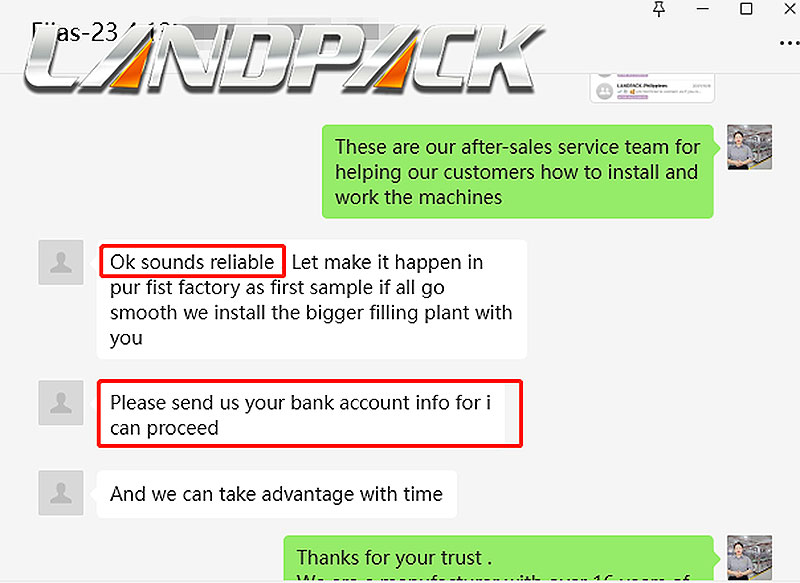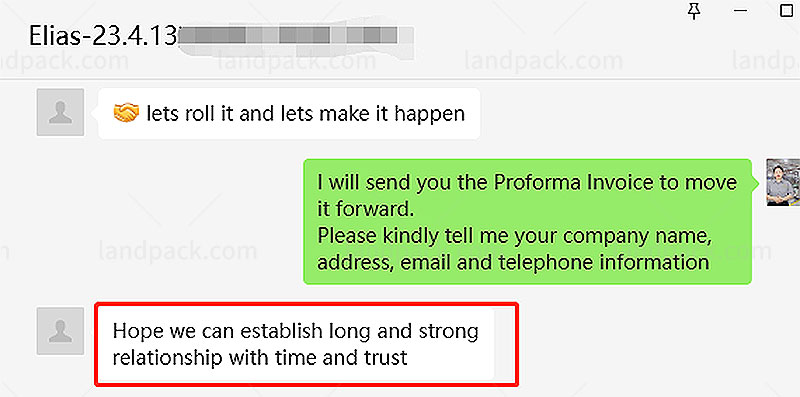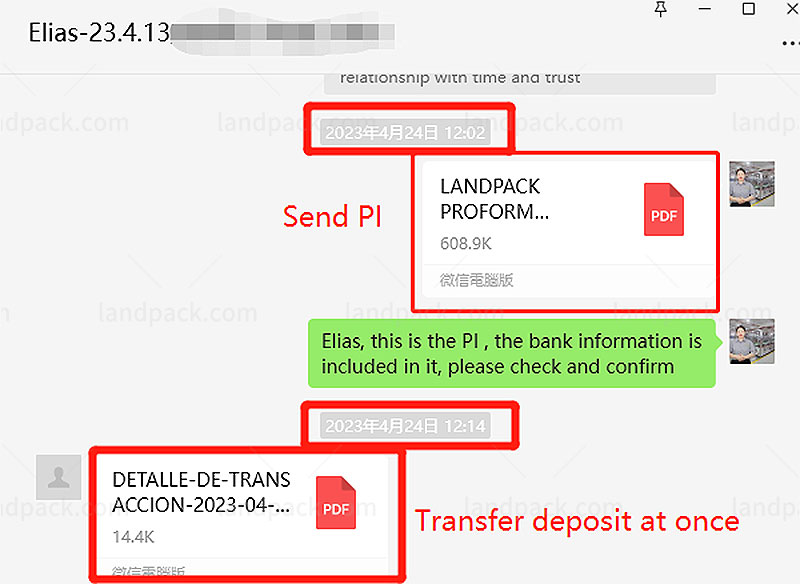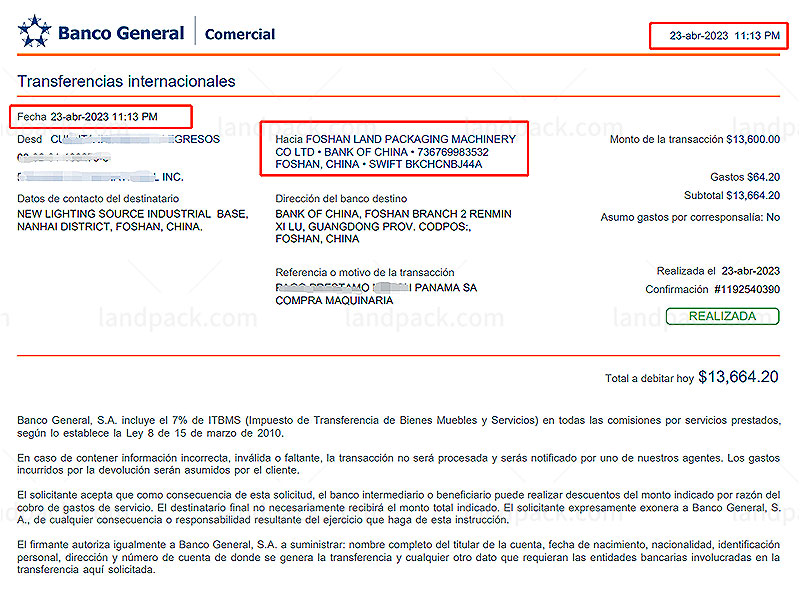 If you also have a similar project and want to upgrade to an auto-packaging solution. Please do not hesitate to contact us to get custom-made solutions accordingly.
We updated the machine production situations to our customer to know their machines are going production and sent some machine pictures for his checking.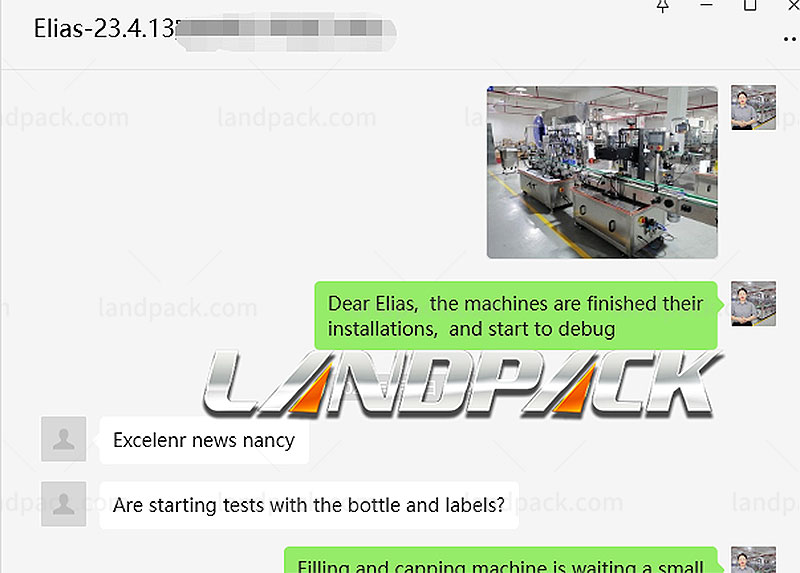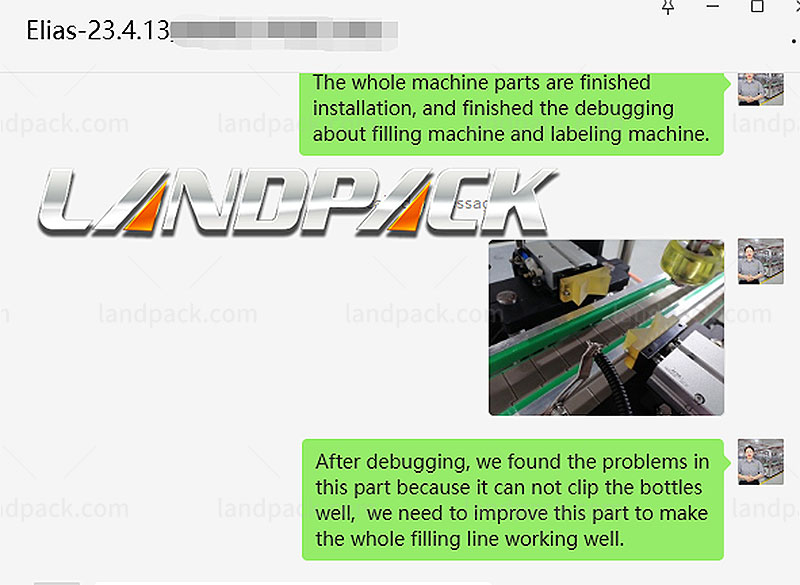 After 45 working days, we tested the machines with the bottles and caps samples sent by our customer, and he is very satisfied with the operation and testing of the machine.
Below is the filling machine test video.
Here is the video of this product:
If you also have a similar project and want to upgrade to an auto-packaging solution. Please don't hesitate to contact us to get custom-made solutions accordingly.
Thank you for reading, please contact us if you have any inquiries.
LANDPACK supports OEM and ODM packing machines for end customers. Any further questions please contact to sales depart.
LANDPACK would be your reliable supplier of packing machines.

If you have any questions about the machine, feel free to contact us or leave your machine inquiry on our website, our sales managers and engineers will be here to support you and provide you with a suitable packing solution.
You could contact us by our website address or phone number, our sales managers will contact you in time and give you professional suggestions. And our engineers are willing to help you to solve the machine problem and teach you one step by step on video calling.