Published by: Karen-Landpack
Date: 2023-05-05
Measuring the excellent service: 1. Professionalism, professional answers to the machine, and making correct recommendations;2. Feedback from the guests, perfect from the feelings of the guests. The level of service ability cannot be fully reflected in the normal reception of guests. Only through special cases and details can the excellent service level be shown. This is the customer's assessment and inspection of us. In fact, it is these guests that make us more and more mature in our work. Share a "freshly baked" here
A Lithuanian customer needs to pack dog food. After confirming the basic packaging requirements with the customer, according to the company's current model, make an analysis and recommendation for the customer. Make a machine drawing at the first time to let customer know all the part I quote to him.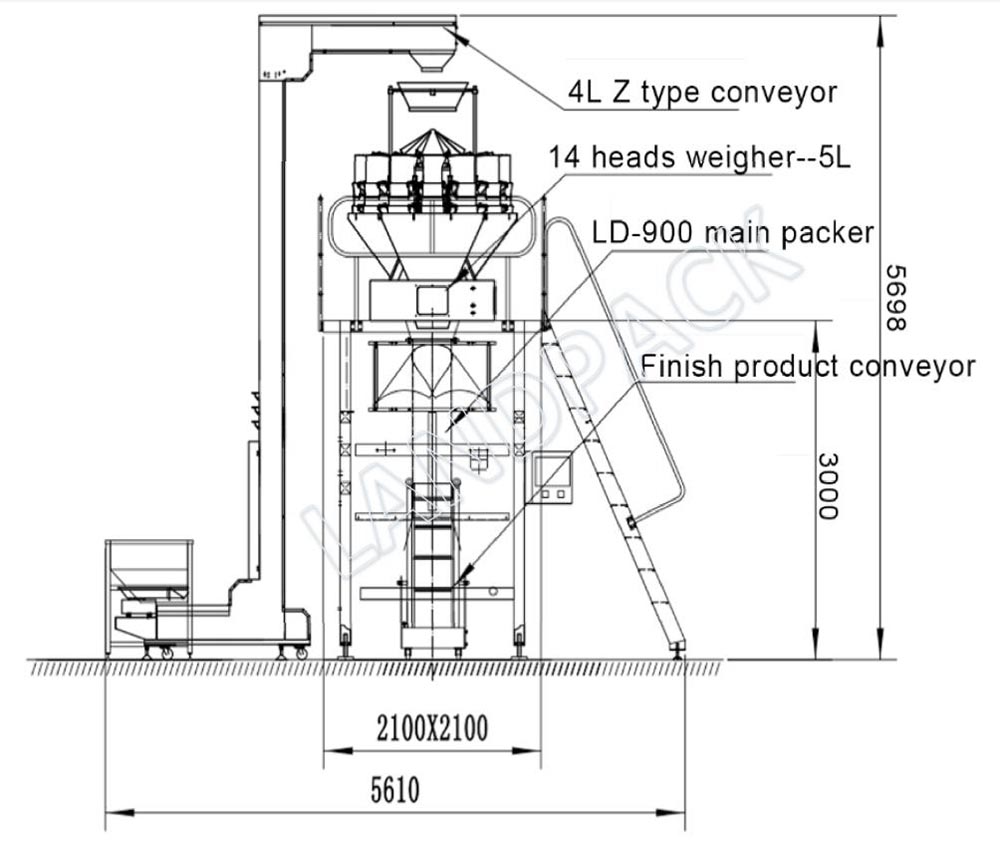 Because the recommendation is a large packaging machine (the customer needs to pack 10kg), the customer has a lot of questions about the equipment. Regarding the customer's questions, I will list them one by one and explain them one by one, which make things very clear and simple.
After the customer understands all the details, including after-sales problems, he immediately confirms the machine and arranges a deposit. The whole process does not exceed 1 month.
After customer get the machine, we also keep follow the feeling of him in using the machine, if have question, we will reply at the first time.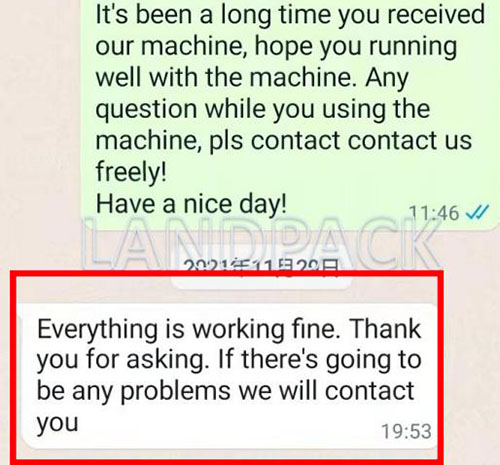 It can be seen from the above that a professional, clear and timely reply will increase the customer's recognition and trust in you and help you get the order quickly.