Published by: Jennifer-Landpack
Date: 2023-09-05
We got a new inquiry for cigarette holder packing in recent days, our customers want to use the machine to feed and pack the cigarette holder in a single bag automatically. It is similar to the straw packing. Many people pay more attention to the health and safety of the products. So our customers have to change the new packing for the cigarette holder to let the products selling get booming. Here are the packing samples for your reference.

However, if our customers let the workers pack the cigarette holders, the labor cost is too high, Which will directly increase their production cost and affect the product profit.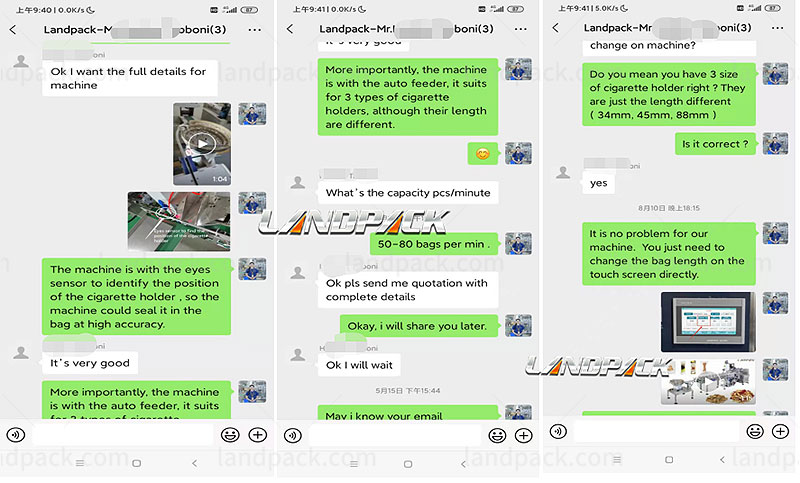 Based on our customers' requirements and the size of the cigarette holder, Our engineers have designed a suitable packing solution for them. It will feed the cigarette holder into the packing machines without the workers' operation. So the workers need to press the start button and let the machine run automatically.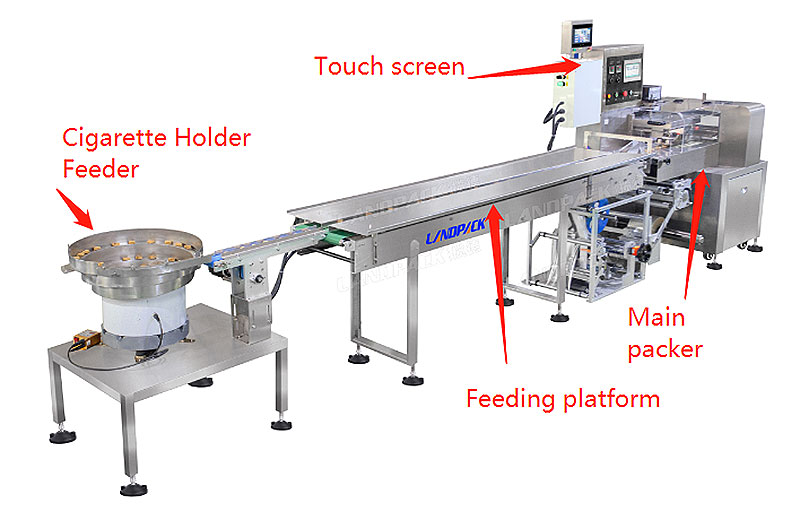 The cigarette holder feeder is connected to the main packing machine, it will feed the cigarette holder one by one piece to the wrapping machine, and each cigarette holder will be packed into a bag directly.
The machine could pack the cigarette holder with high accuracy because there is an eye sensor to identify the position of the cigarette holder, when it comes from the conveyor, the machine will mark it.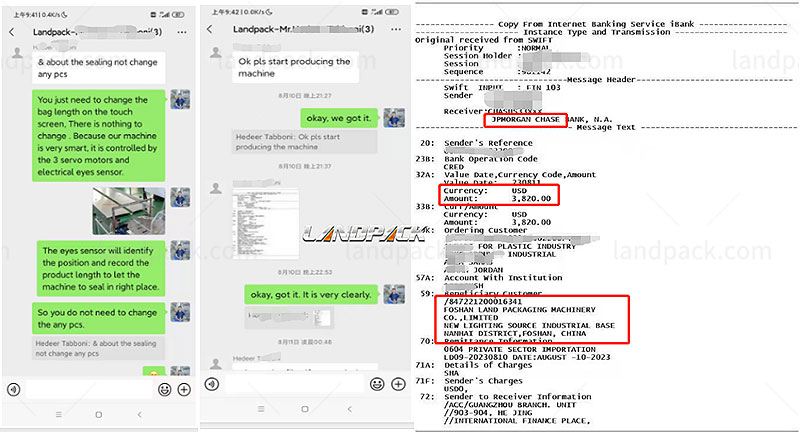 After we explained the machine details and confirmed the product packing requirement, our customers were satisfied with our machine solution and arranged the deposit to place the machine order.
If you have a strong interest in the packing machine or any questions about the packing, you could contact us and we will try our best to support you.
Here is the video of this product:
If you also have a similar project and want to upgrade to an auto-packaging solution. Please don't hesitate to contact us to get custom-made solutions accordingly.
Thank you for reading, please contact us if you have any inquiries.
LANDPACK supports OEM and ODM packing machines for end customers. Any further questions please contact to sales depart.
LANDPACK would be your reliable supplier of packing machines.

If you have any questions about the machine, feel free to contact us or leave your machine inquiry on our website, our sales managers and engineers will be here to support you and provide you with a suitable packing solution.
You could contact us by our website address or phone number, our sales managers will contact you in time and give you professional suggestions. And our engineers are willing to help you to solve the machine problem and teach you one step by step on video calling.