Published by: Jennifer-Landpack

Date: 2023-04-29
Bread packed in plastic bags is very popular in the market. Many merchants will pack the bread bags to keep them fresh, and then ship them to different regions. In order to increase daily production, many owners will choose bread packaging machines to automatically pack bread.

Our customer is looking for a flexible packaging machine to help them pack various pieces of bread. This way he can sell them in shops and supermarkets. We recommend the following machine models to him. It can pack bread of different bag sizes in one bag.

The machine can pack bags with dimensions (L)120-280mm * (W)50-160mm. The machine can be adjusted to seal and pack bags of different sizes according to our customer's requirements.
We confirm the package size and products with customers.
During the process of confirming the machine details, we discussed many factors with our customers. This way she can learn more about how the machine works and how to operate it.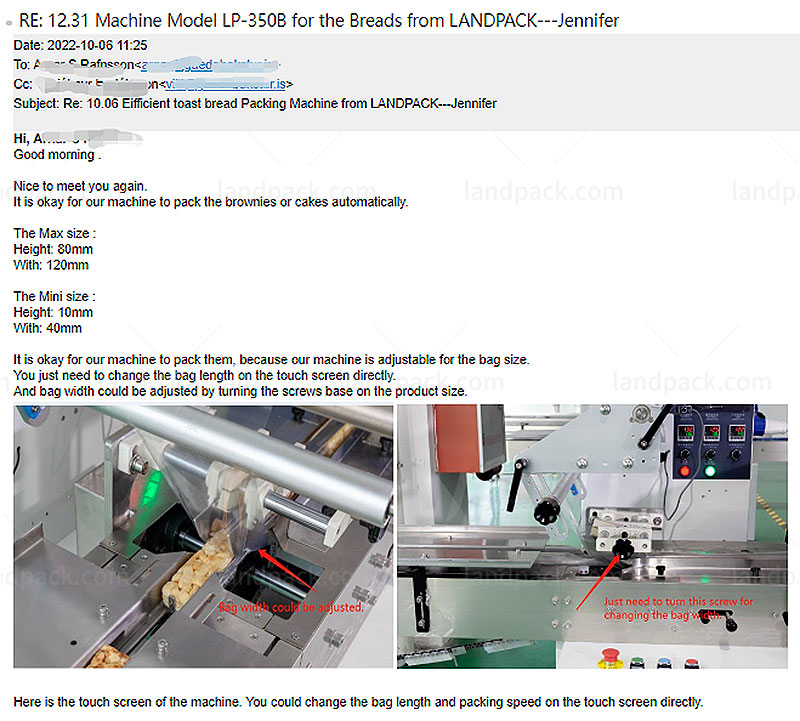 Our customer was satisfied with the quality and details of the machine, she finally confirmed the machine order and paid a 50% deposit.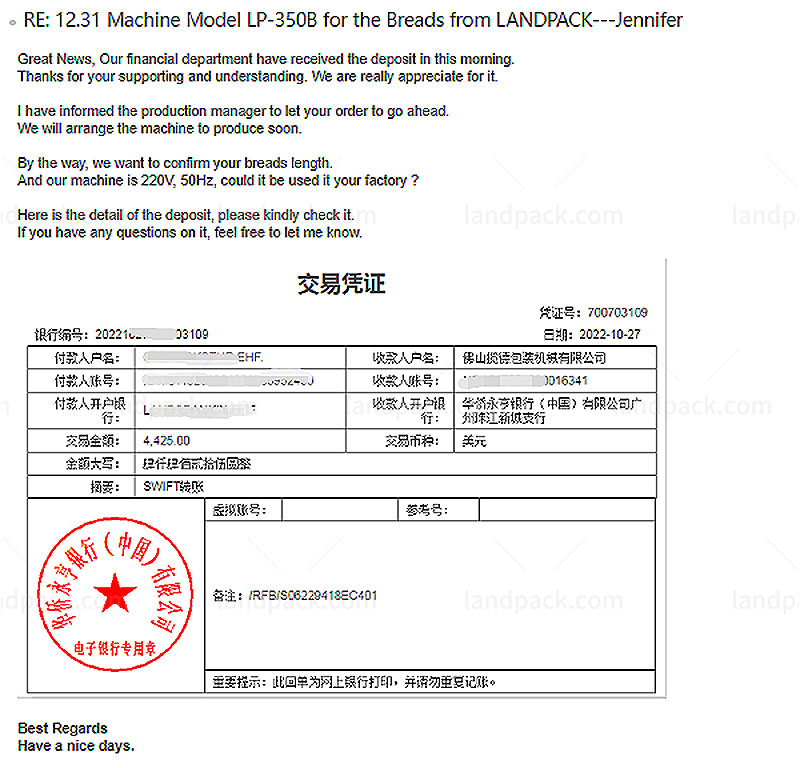 After the machine is finished, our engineers will use various pieces of bread to test the machine and share the video of the machine with customers. Therefore, if customers find any problems with the machines, our engineers will solve the problems as soon as possible. In this way, the machine can run smoothly in our customer's factory.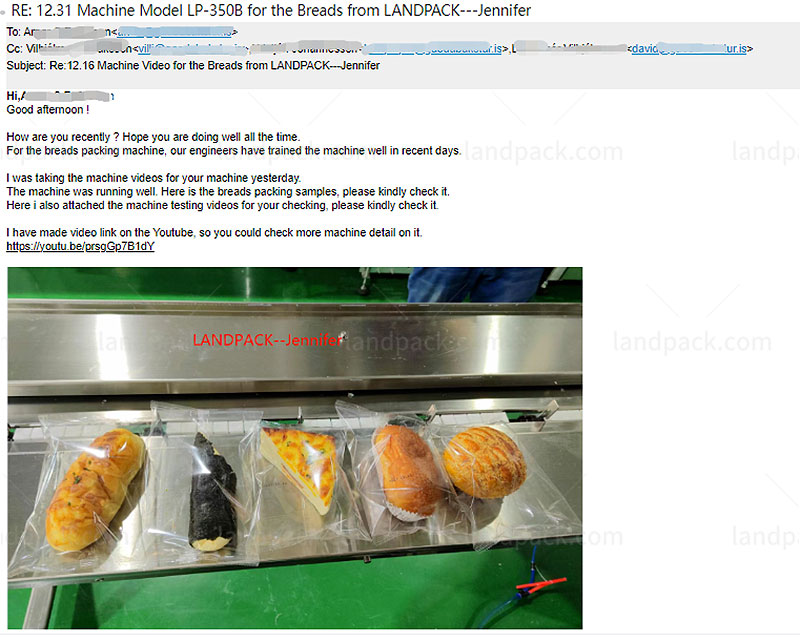 After the machine is well-trained, we got permission from the customer. Our colleagues will arrange for the machine to be shipped to our customers.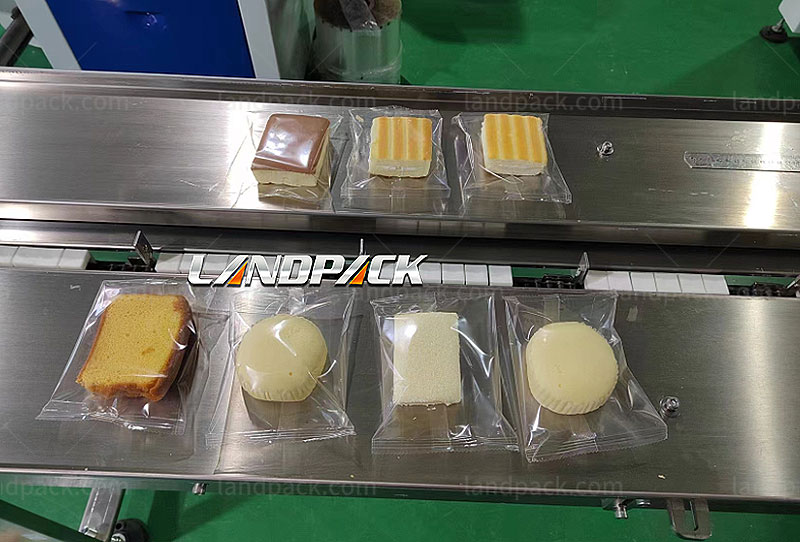 The Finished Bag and Machine How it Looks Likes. The working Video reference is:
LANDPACK Support OEM AND ODM PACKING MACHINE For End Customers. Any further questions please contact to sales depart.
If you also have a similar project and want to upgrade to an auto-packaging solution. Please no hesitate to contact us to get custom-made solutions accordingly.
Thank you for reading, please contact us if you have any inquiries.
LANDPACK would be your reliable supplier of packing machines.

If you have any questions about the machine, feel free to contact us or leave your machine inquiry on our website, our sales managers and engineers will be here to support you and provide you with a suitable packing solution.
You could contact us by our website address or phone number, our sales managers will contact you in time and give you professional suggestions. And our engineers are willing to help you to solve the machine problem and teach you one step by step on video calling.