Fruit juice is a beverage made from fruit through physical methods such as pressing, centrifugation, extraction, etc. Fruit juice retains most of the nutrients in fruit, such as vitamins, minerals, sugars, and pectin in dietary fiber. Drinking fruit juice often can help digestion, moisten the intestines, and supplement the lack of nutrients in the diet.
Juice contains many natural nutrients, which can enhance immunity, reduce illness, and delay aging. In particular, freshly squeezed juice has most of the nutrition and corresponding efficacy of the fruit. Regular consumption of freshly squeezed juice can significantly reduce the risk of cancer in the digestive system, urinary system, and respiratory tract, and also effectively prevent cardiovascular diseases such as arteriosclerosis, hyperlipidemia, and coronary heart disease.

Juice can appear on every corner, such as in supermarkets, retail stores, at home, on the beach, etc., so it is inevitable to pack juice. FOSHAN LAND PACKAGING MACHINERY CO., LTD specializes in the research of packaging machinery for various products and we have rich experience in this field of packaging. You only need to give us relevant information about a product, we can effortlessly give a perfect packaging solution for you and customize a suitable packaging machine for you. Time-saving and high packaging efficiency. Below is one of our juice packing machines.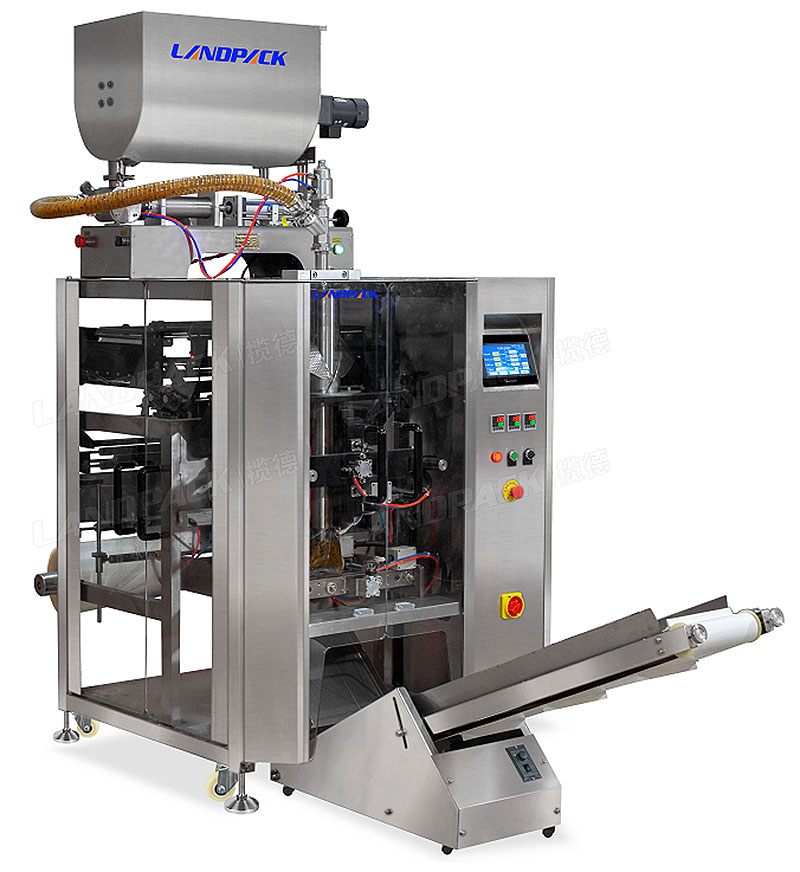 As we all know, juice has a certain viscosity, so we will add a stirring system to the storage hopper. The purpose of this is to speed up the flow of juice and improve the efficiency of packaging. Using less time for packaging to produce more products, we fully consider problems from the perspective of customers and do our best to create benefits for customers.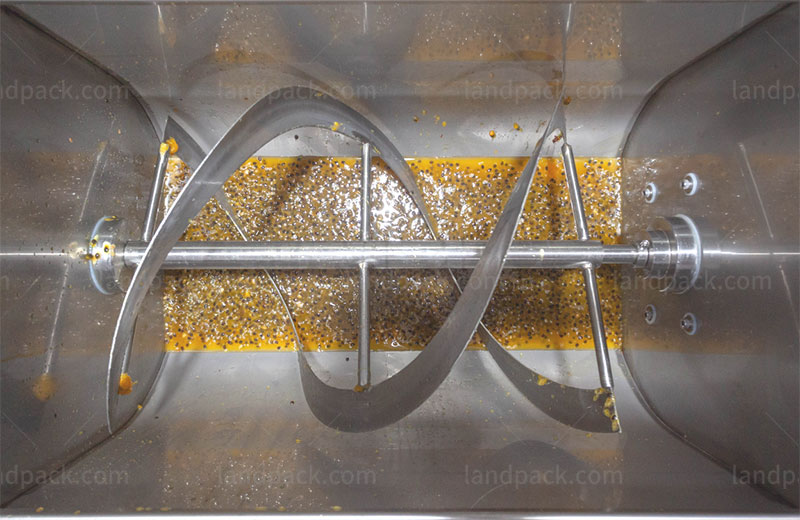 The gram weight of juice you need to pack can be adjusted by adjusting the scale in the figure below. For liquids, we generally use liquid metering pumps as the metering method, and most of the parts in contact with materials are made of 304 stainless steel, which prevents rusting and is easy to clean, the most important is making the machine more durable.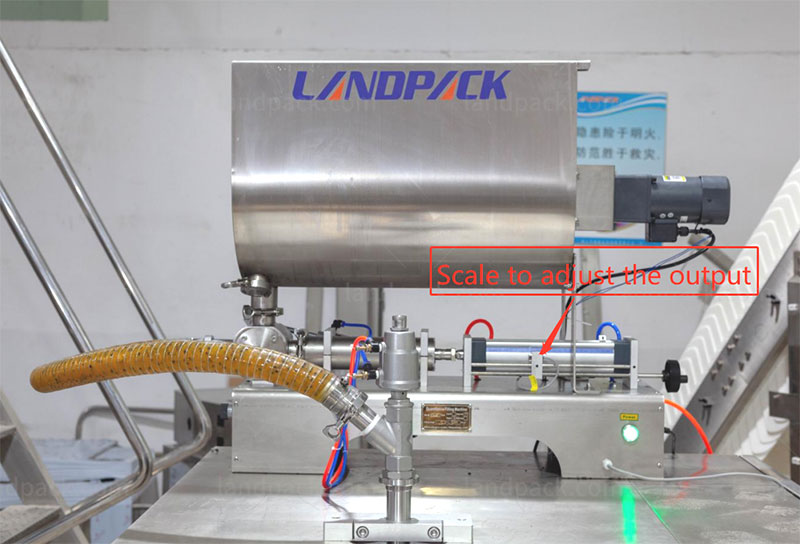 This is the operation screen and finished product picture of our machine. The operation and stop of the machine are controlled through the control screen. We can see that there is a speed display in the lower left corner, where you can adjust the speed you need, and you can also set the length of the bag on the screen, adjust it according to the amount of packaging, and make sure it is a suitable size.

If you want more information, please leave a message on the website, and we will contact you soon to provide you with professional answers.
Thank you for reading, please contact us if you have any inquiries.
LANDPACK would be your reliable supplier of packing machines.

If you have any questions about the machine, feel free to contact us or leave your machine inquiry on our website, our sales managers and engineers will be here to support you and provide you with a suitable packing solution.
You could contact us by our website address or phone number, our sales managers will contact you in time and give you professional suggestions. And our engineers are willing to help you to solve the machine problem and teach you one step by step on video calling.