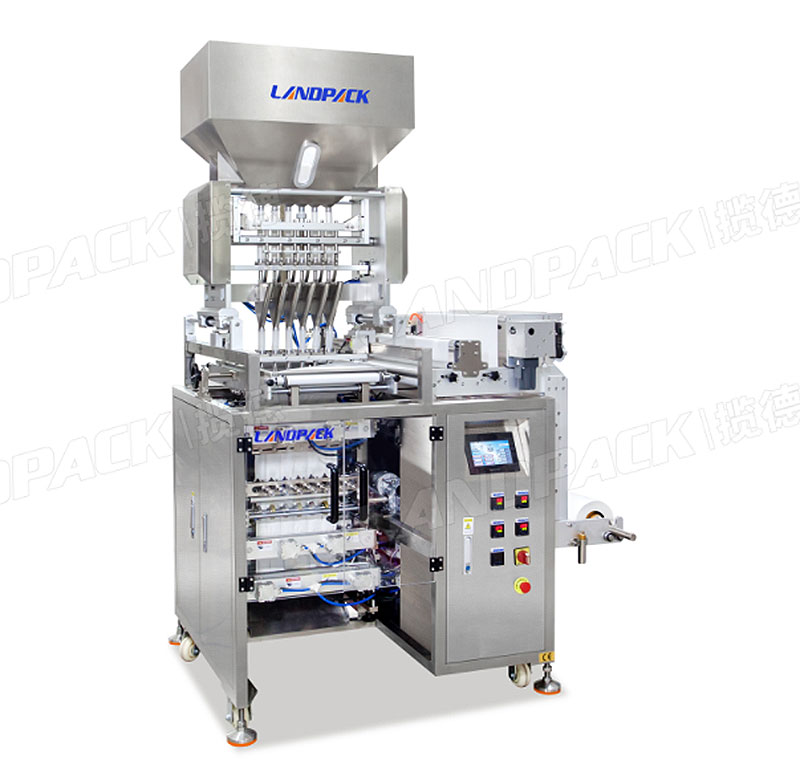 1. Technical parameters
Equipment name: LDPS-720 Multi-lane sugar packing machine
Filling material: tiny granules like sugar, salt, etc.
Maximum width of packaging material: 720mm
Bag width: 35-90mm
Bag length variable range: 45-120mm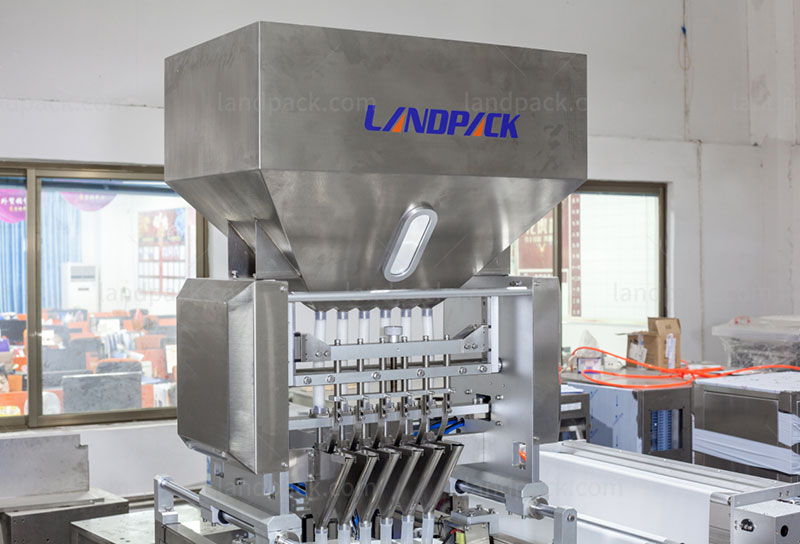 Optional feeding structure: translational volume feeding/counting pellet feeding/powder servo screw feeding
Number of columns: 4-12 columns (design according to bag width)
Cutting frequency: 30-70 bags/min (1 column) X number of columns
Maximum packing efficiency: 400-480 bags/min packing style
Filling volume: 1-40ml
Power supply: 380V 7.5kw
Equipment weight: 1200kg
Dimensions: 1500X1540X2200mm
Packaging function: LDSP-720 multi-lane packaging machine is used to package granules, powders, liquids, and viscous materials, and can automatically complete all packaging processes such as bag making, filling, sealing longitudinal cutting, cross-cutting, cross-cutting, and batch numbering. The packaged goods can be moisture-proof, anti-corrosion, anti-pollution, anti-oxidation, and prolong the storage period. Suitable for pharmaceutical, food, cosmetic, chemical, and other industries. The LDSP-720 multi-row packaging machine can automatically monitor the height of the material in the silo and automatically feed it. The material is sub-packed by the translational volumetric feeding method, and its single measuring hopper is equipped with a fine-tuning device, the overall measurement can also be adjusted together, the loading volume is stable, the material drop is small, and the loading volume can hardly be adjusted for a long time. The output of finished products can be completed through the conveyor belt, the operation is simple, the output is large, and labor is saved, so as to achieve the purpose of saving resources.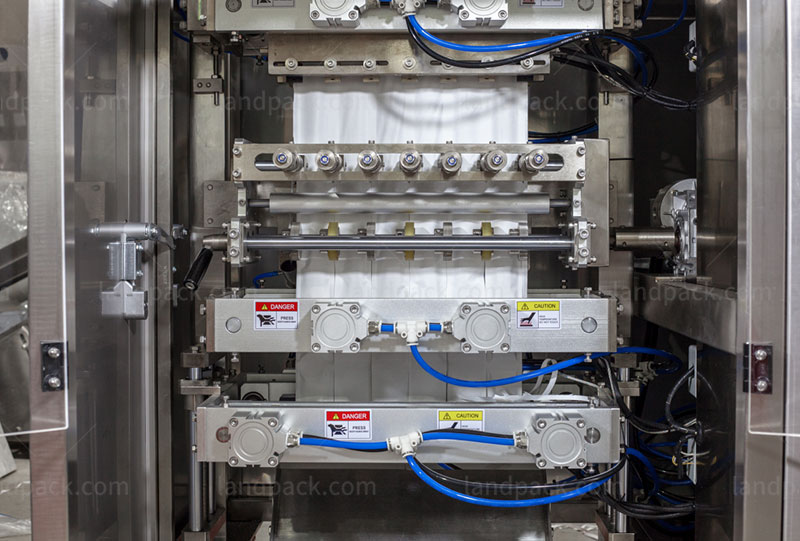 The advantage is that the packaged finished sample bag has a beautiful and flat appearance, the neat indentation of the cutter, high strength, low noise, stable operation, and advanced performance. Easy maintenance, cross-sealing, material filling, typing a batch number, cross-cutting, cross-cutting brake lines, and easy tearing can be adjusted directly in the controlled display, which is easy to operate. Direct adjustment of the bag length is possible without changing the mold. The equipment adopts an automatic photoelectric alignment system, which ensures the automatic alignment of the front and rear patterns on both sides of the packaging bag, and the interface has automatic counting and a total output of finished products.
The LDSP-720 multi-row granule packaging machine is equipped with an automatic rectification system for packaging materials and an anti-roll mechanism to control the tension and stability of the packaging material, thereby improving the aesthetics of the finished sample bags.
According to different materials, the feeding mechanism is also different. According to different needs, the equipment configuration is also different. According to customer requirements, it can be matched with special needs such as vibration blanking and various alarms.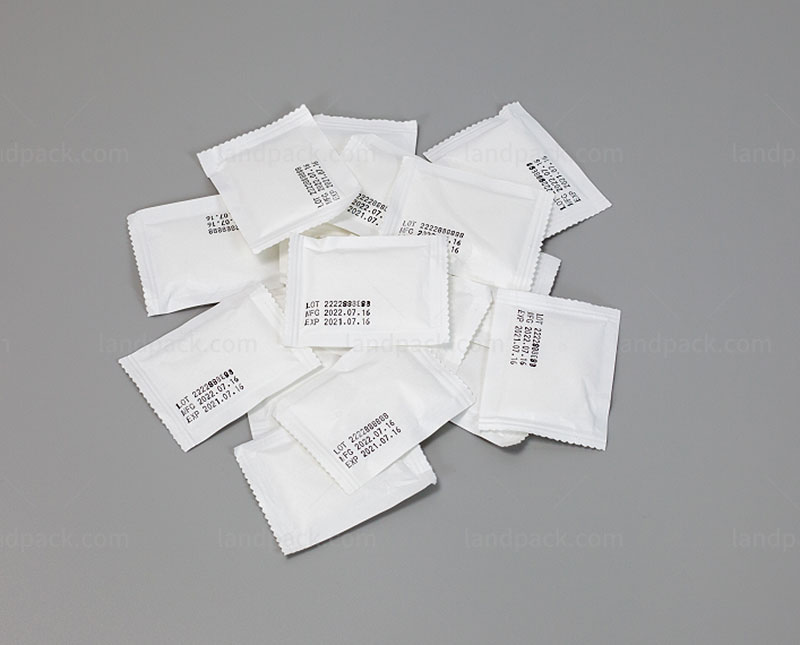 Thank you for reading, please contact us if you have any inquiries.
LANDPACK would be your reliable supplier of packing machines.

If you have any questions about the machine, feel free to contact us or leave your machine inquiry on our website, our sales managers and engineers will be here to support you and provide you with a suitable packing solution.
You could contact us by our website address or phone number, our sales managers will contact you in time and give you professional suggestions. And our engineers are willing to help you to solve the machine problem and teach you one step by step on video calling.