Macadamia nuts & Cashew are popular in most of people,because of its Crispy taste and rich nutritional value. Many parents like to prepare the some nuts into their snack drawers. However, do you know how the macadamia nuts & Cashew are packed into bag by machines ? In order to make sure food safety , there are many machines working into the nuts processing workshop now. The machines could great helpful to improve the daily production. Are you curious about these packing machines? Okay, let us show you more machine detail.

Foshan Land packaging machinery , We are the manufacturer in nuts packing machine from China. Our engineers have over 15 years experience in packing machines. As we know, the Macadamia Nuts & Cashew are packed in Stand up pouch with zipper in the market. There is a mature packing solution for the nuts packing. Just one worker could operate the whole set of machine to finish the daily production. The packing speed is around 25 to 30 bags per min, one hour 1800 bags.
Normally, there have to be finished by 10 - 15 workers to work for 8 hours. But now just one machines could help the business own to save much labor cost.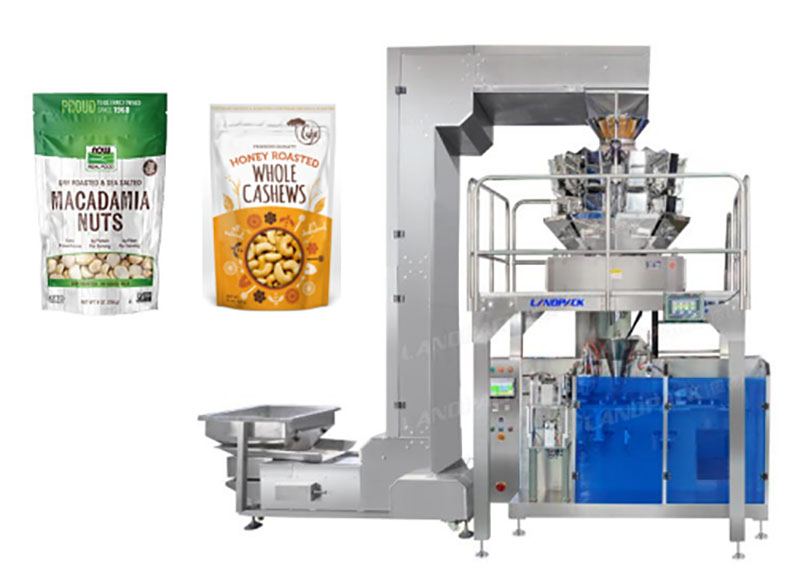 Could the machine pack the Macadamia nuts into the bags at ±0.3g hight accuracy ?
The answer is definitely " Yes " Because the whole set of machine consist of the 10 heads and 14 heads weigher and Horizontal packing machine. The 10 heads weigher is one of the combination weigher. There are many weight hopper to combinate into target weight. It is controlled by the computer. The combination result would be displayed by the touch screen. You could set the "Target weight", "Upper weigher" and "Lower weight" On the touch screen directly. In this way, you could make sure each nuts packing at the high accuracy weight.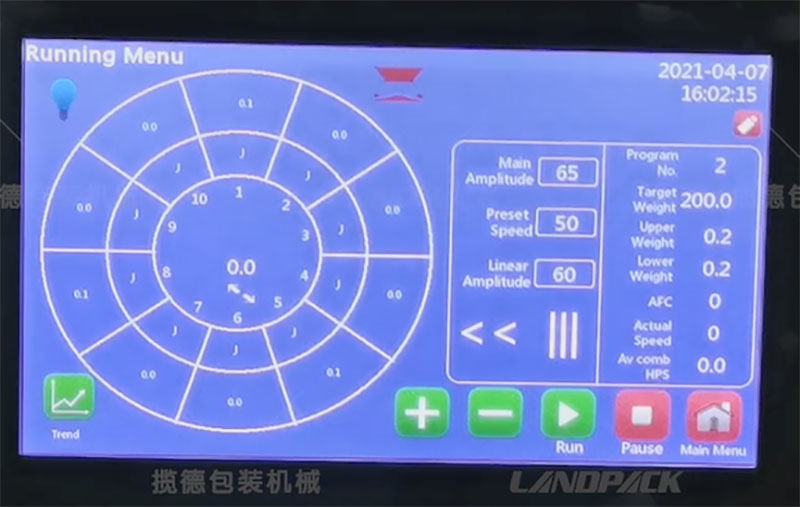 Here let me share you the weigher how to work , when it weight the Macadamia Nuts.
So you could find out the material will be delivered from the ground to the top of weigher.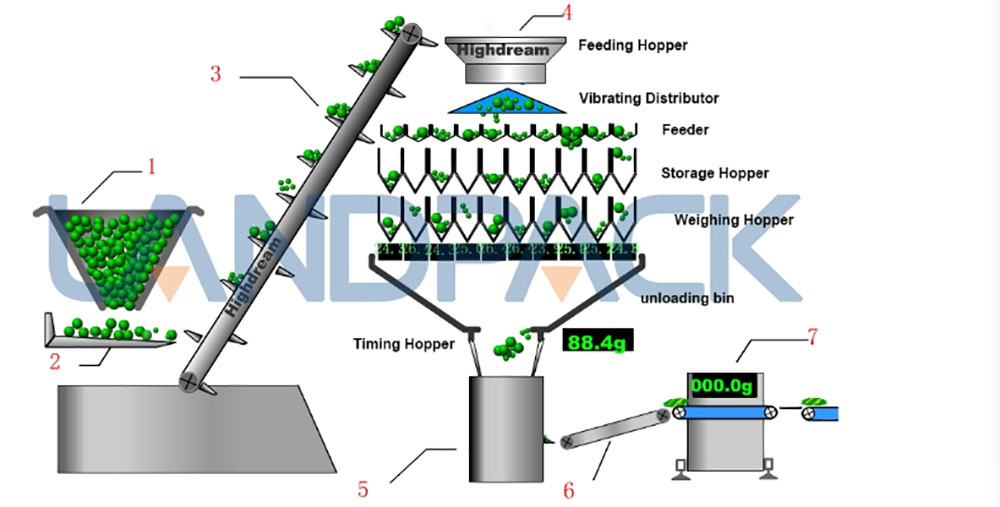 And then the weight will combinate the multi hopper weight to get the "targe weight".
The stand up pouch with zipper will be opened by the horizontal packing machine. There is a machine arm to pick up the bags and open it. After the weight fill the Macadamia nuts into the bag, the machine will Transport the bags to next working station to seal the bag. If there are no material filling into the bags. The empty bag will be output from the machines direclty. So it will not waste the premade bag. The workers could pick up the bag and put the machine again.
If you want to know more detail about the Macadamia nuts packing machine, you could leave the messages on our websits or contact our sales manager direclty. Our sales manager and engineers will be here to recommend you suitable machine solution base on your packing requirement.
Don't be hesitate, feel free to contact us.