We are a manufacturer with more than 23 years of experience in filling capping labeling and packing machines. Why did our client choose our double-sided labeling machine? What is the advantage of this double-sided labeling machine?
Client products: round bottles and flat bottles
Requirements: One machine for a variety of bottle types, size adjustable. Sticker label.
Our solution: automatic double sides labeling machine, suitable for all kinds of round bottles, oval bottles, flat bottles, and square bottles, labeling one side, two sides or round side bottles, no need to change any spare parts of the machine if you would like to change the bottle type. Round bottle labeling speed 20-50 bottles per minute, two/one sides labeling speed 40- 80 bottles per minute. Different bottle sizes are adjustable, with labeling accuracy of up to ±1mm.
This labeling machine can be equipped with a powder/liquid/granules filling capping machine, and a laser printer or inkjet printer that can print the expiration date/batch number/production date, etc.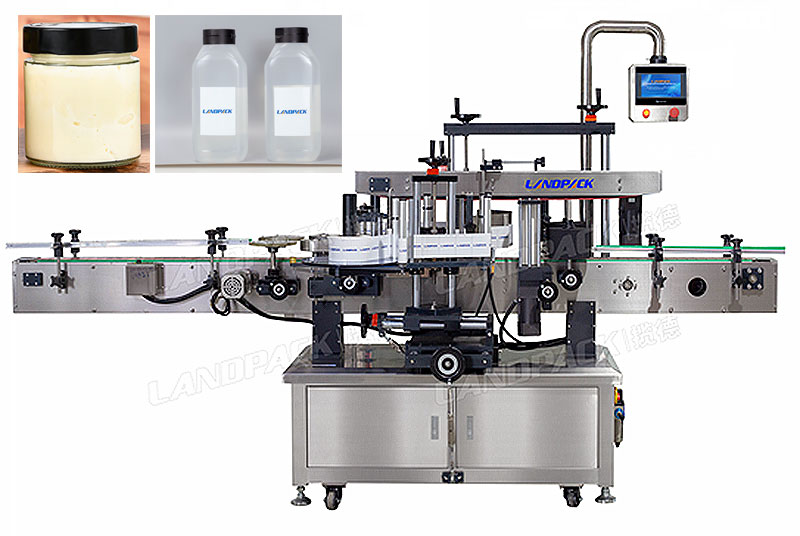 Q: Where are the customers from?
A: The client is from Russia.
Q: What is this client product?
A: Cream bottle
Q: What's so special about this bottle?
A: Round /flat shape
Q: What is the touchscreen language?
A: Russian and English(can be customized)
Q: What is the voltage of the machine?
A: 220v single phase(can be customized)
Q: What is the label type of machine
A: Sticker label/self-adhesive sticker
Q: What is the bottle size of the machine?
A: Bottle diameter 30-150mm, bottle height 50-350mm, max label height/width ≤200mm
Q: When client place the order?
A: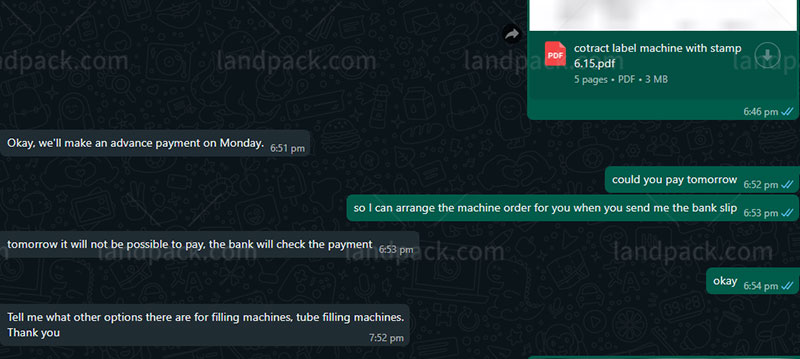 Q: What are our other advantages?
A:
1. We are a manufacturer, there are no middlemen to make the difference so we will give a good price to the client.
2. We have a professional engineering team, the product must pass the engineer's strict test before delivery, and the quality has strict control. (filling line engineer team)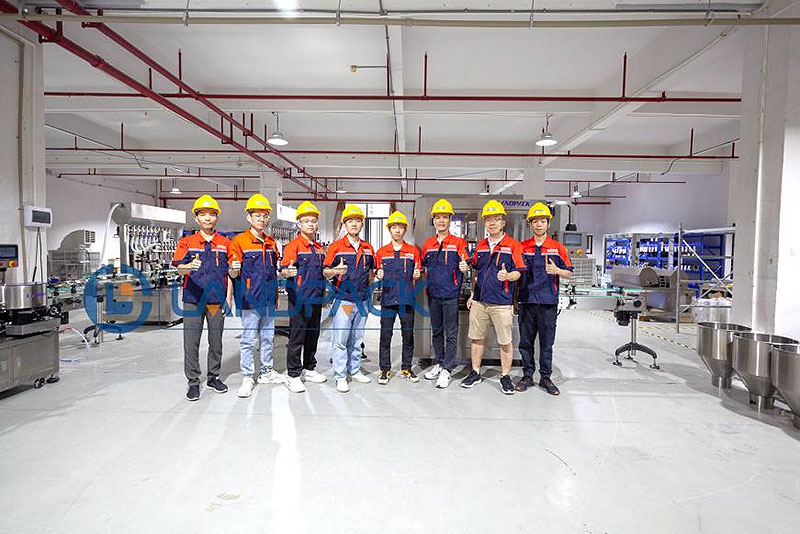 3. Humanized touch screen and Panasonic PLC are our standard. Easy to operate.
4. We provide each customer with a professional after-sales team to help customers solve problems in time.

The above is the machine information. If you also have great interest in this machine, you could leave messages on our website and the contact info. Our sales managers will contact you in 24 hours and discuss the machine solution with you. Our engineers also will provide you with a suitable machine solution based on your packing requirements and factory situation.

If you want more information, please leave a message on the website, and we will contact you soon to provide you with professional answers.
Thank you for reading, please contact us if you have any inquiries.
LANDPACK would be your reliable supplier of packing machines.

If you have any questions about the machine, feel free to contact us or leave your machine inquiry on our website, our sales managers and engineers will be here to support you and provide you with a suitable packing solution.
You could contact us by our website address or phone number, our sales managers will contact you in time and give you professional suggestions. And our engineers are willing to help you to solve the machine problem and teach you one step by step on video calling.