Published by: Jennifer-Landpack
Date: 2023-08-05
Popcorn and snack are always popular with children, and that's why many businessmen will consider starting the snack or popcorn business first. In the market, we will find that popcorn and snack are packed in different packages. Some popcorn are packed into bottles or pillow bag and stand-up pouch bag.
Which bag shape will be the best choice for snack or popcorn selling? The businessman also wants to sell the popcorn and snack in a good profit way. They also want to use the machine to help them improve their daily production and produce them in a food safety way.

Our customers in America would choose the multi-function and flexible machine model to help them pack the popcorn and snack in different shapes, such as the pillow bag, stand-up pouch, and organ bag because he knows the different bag shapes for different customers group.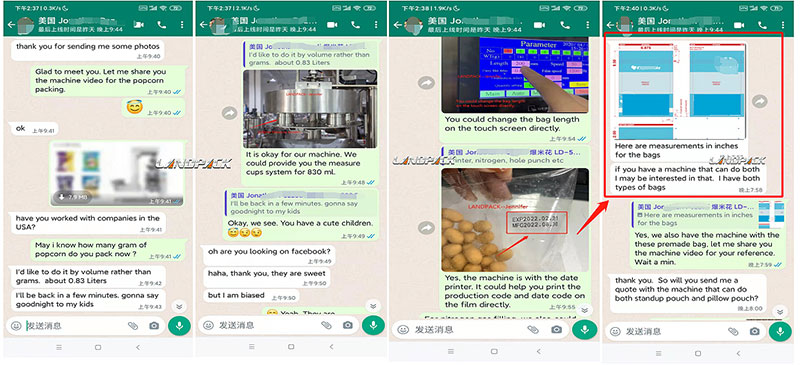 Our engineers could also provide a suitable packing solution based on our customers' requirements. The machine also suits different bag shapes and the measurement device is a measuring cup system. It also suits 0.83L and 1.7L volumes.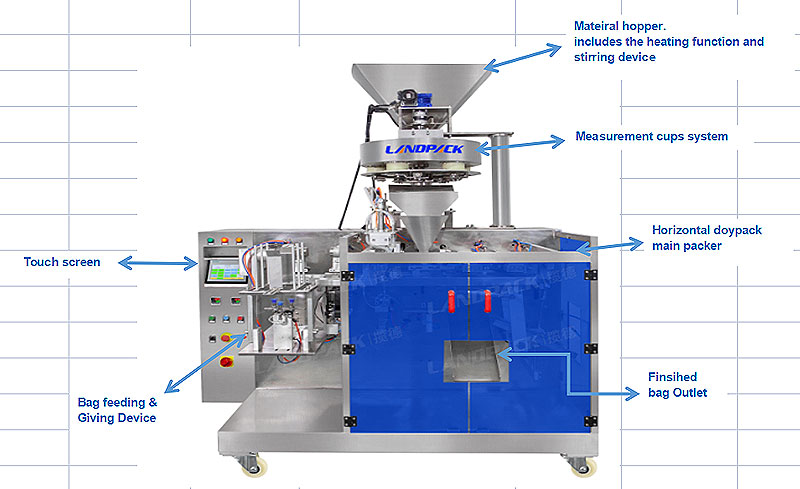 The machine is a horizontal doypack machine model, it suits all kinds of premade bag packing. The customers just need to adjust the structure of the machines to change the bag length and bag width. The packing speed is around 30-35 bags per min, so one hour is 2100 bags. The volume of the measuring cup system could be changed directly, the worker just needs to move the handle.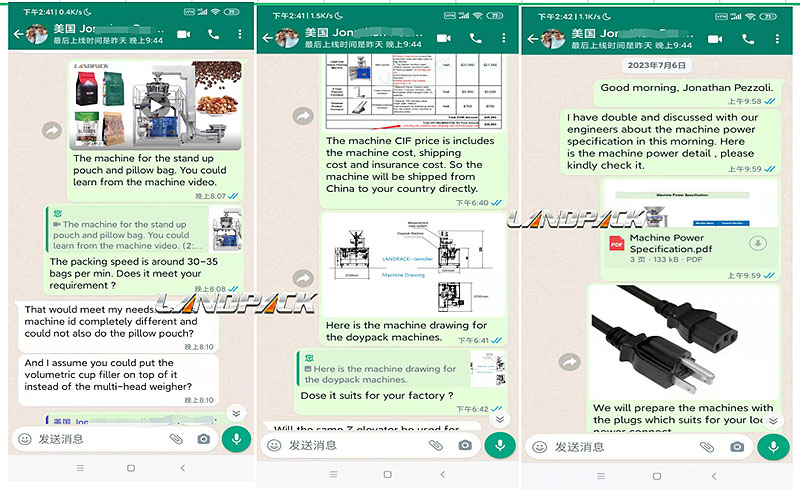 Our customers are satisfied with this machine solution and we also will provide the local plugs for their machines based on local requirements. In order to let the machines suit our customer's factory, Our engineers also will draw the machines' sizes for his reference. Each machine's size is very clear, So our customers could learn from it more easily.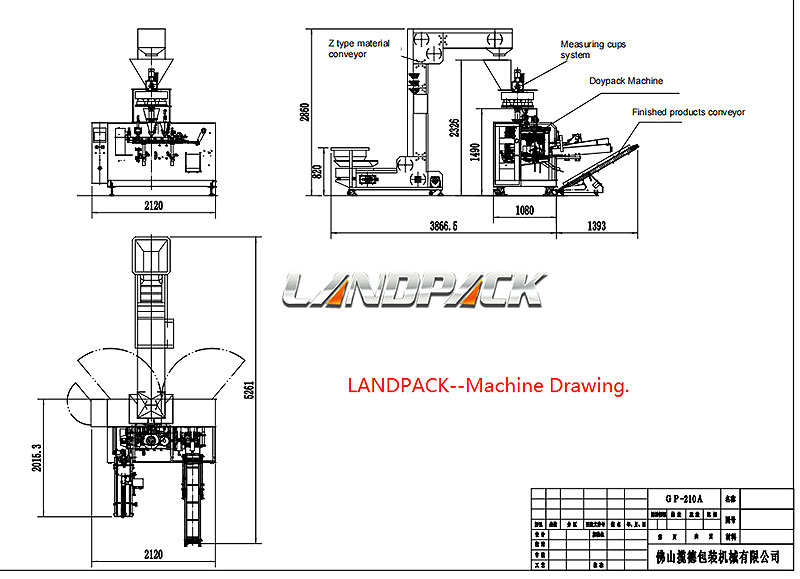 Customers confirmed the packing solution and arranged the deposit to us for placing the machines to produce. He shared the bank receipt soon.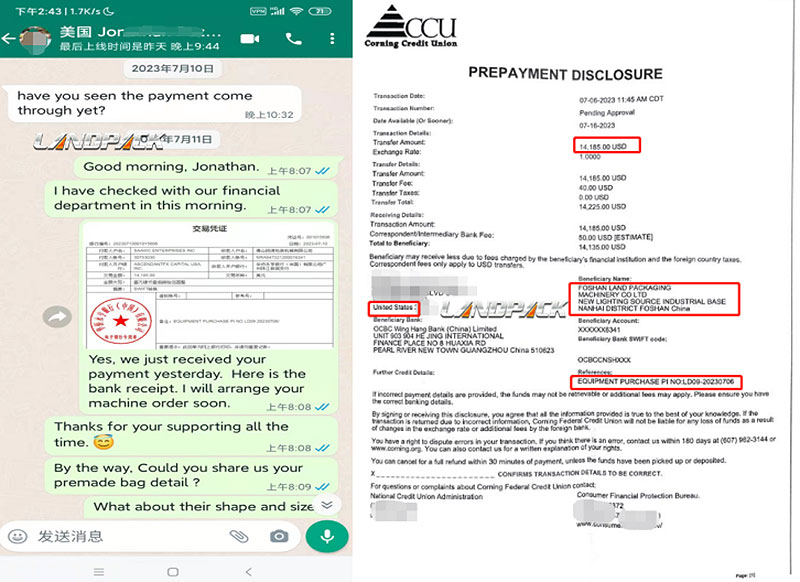 Here is the video of this product:
If you also have a similar project and want to upgrade to an auto-packaging solution. Please don't hesitate to contact us to get custom-made solutions accordingly.
Thank you for reading, please contact us if you have any inquiries.
LANDPACK supports OEM and ODM packing machines for end customers. Any further questions please contact to sales depart.
LANDPACK would be your reliable supplier of packing machines.

If you have any questions about the machine, feel free to contact us or leave your machine inquiry on our website, our sales managers and engineers will be here to support you and provide you with a suitable packing solution.
You could contact us by our website address or phone number, our sales managers will contact you in time and give you professional suggestions. And our engineers are willing to help you to solve the machine problem and teach you one step by step on video calling.